Press Green is formed by a team of creative professionals, passionate, highly skilled and experienced in the use of cutting edge communication strategies. We are prepared to understand your needs and provide a personalized service. Our constant contact with the client is because we want to feel part of your business.
We are a highly skilled team of communication professionals committed to the environment, geared to encourage environmentally friendly companies that, like us, spread a philosophy of natural and healthy living.
Team:
Maripi Gadet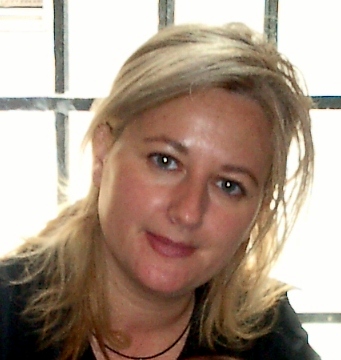 Director and Founder
Media professional,is the author of several books related to healthy living. Among them are "Natural Beauty Secrets" published in Spain and the U.S. She regularly contributes to magazines such as: CuerpoMente,Mente Sana, Saber Vivir, Estetic World, Vida Natural among others. Specialist in topics related to healthy living and respect for the environment. Director of Communications Office of the first certified organic hotel in Spain, was a member of the executive team communication SHA Wellness Clinic, the first clinic in Europe and macrobiotic APIA member (Association of Writers environmental information).
Andrés Prieto de la Orden
Editor
With a degree in Communication Sciences in San Pablo University (CEU).
Masters from the University Complutense in ABC and RTVE.
RTVE Editor.
Regular contributor to newspapers and radio.
Director of various communication offices
He is the author of several books: "Diviértete reciclando" (Fun recycling )with the publisher CCS and "A nosotras nos gustan guapos" Alianza Editorial (Grupo Anaya).
prieto@greenpcomunicacion.com
Maria H. Redondo
Director of Marketing and International Markets
Degree in Business Administration from the Universidad Pontificia de Comillas (ICADE) Madrid.
Master in Strategic Management from the Polytechnic University (CEPADE) of Madrid.
Specialized in consumer goods and expert in Asian markets, with extensive experience in both national and international business.
info@greenpcomunicacion.com
Erro
Photographer
Degree in Fine Arts from the University of Nothen – Virginia – USA.
Master in Contemporary Art, New York University (NYU).
Professional photographer and cinematographer in international circulation magazine for 17 years. Naples, Florida (USA)
International Photography Awards on environmental awareness through art. Painter, Sculptor, Actor and Director of photography on several films and shorts.